CCF
Friuli's
Hill
Community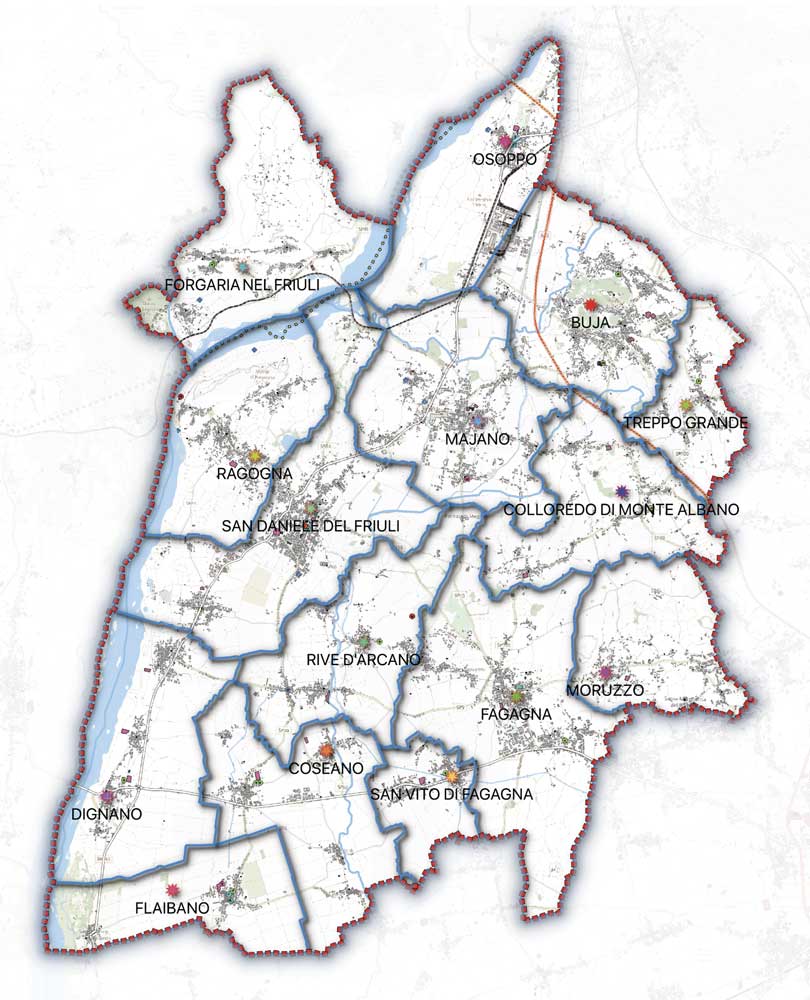 As a result of Art. 21 of the L.R. The CCF was founded on 21/2019 as a transformation of the homonymous voluntary consortium of 15 municipalities with a population of 50,000 people, which was founded in 1967. The only and original supra-municipal administrative reality of the Friuli Venezia Giulia Region at the time.
Among the many challenges faced in over 50 years of history in the social sectors, environmental services, public works, and post-earthquake reconstruction, the 1980s saw the innovative development of the energy sector, with the methanisation of the territory; the network, owned by the Hill Community, was created in partnership with Italgas Spa of Turin.
The signing of the "Protocol of Intent for the Free Oil Zone" in 2020 represents a natural continuation, with the goal of achieving challenging goals in terms of environmental sustainability, energy transition to renewable sources, and relative – progressive – abandonment of the carbon cycle economy. As a result of the creation of the Energy Communities.
The CCF is a "new entity with ancient experience" capable of ensuring effective municipal cooperation and a unified approach to complex project management.
Renewable Energy Communities (CERs) are now viable because to the Italian government's early implementation of the European Directive RED-II.
CERs' major goal is to offer environmental, economic, and social benefits to its members and the communities in which they operate at the community level.
The CERs are a new local coordination mechanism for energy-based development initiatives that involve residents, corporations, and local governments, while fully respecting the Mayors' ability to independently employ the economic resources of their respective Municipality.
The CCF method also includes "Collective Self-Consumers" (AUC, in practice CER applied to residential complexes).
The ecological transition